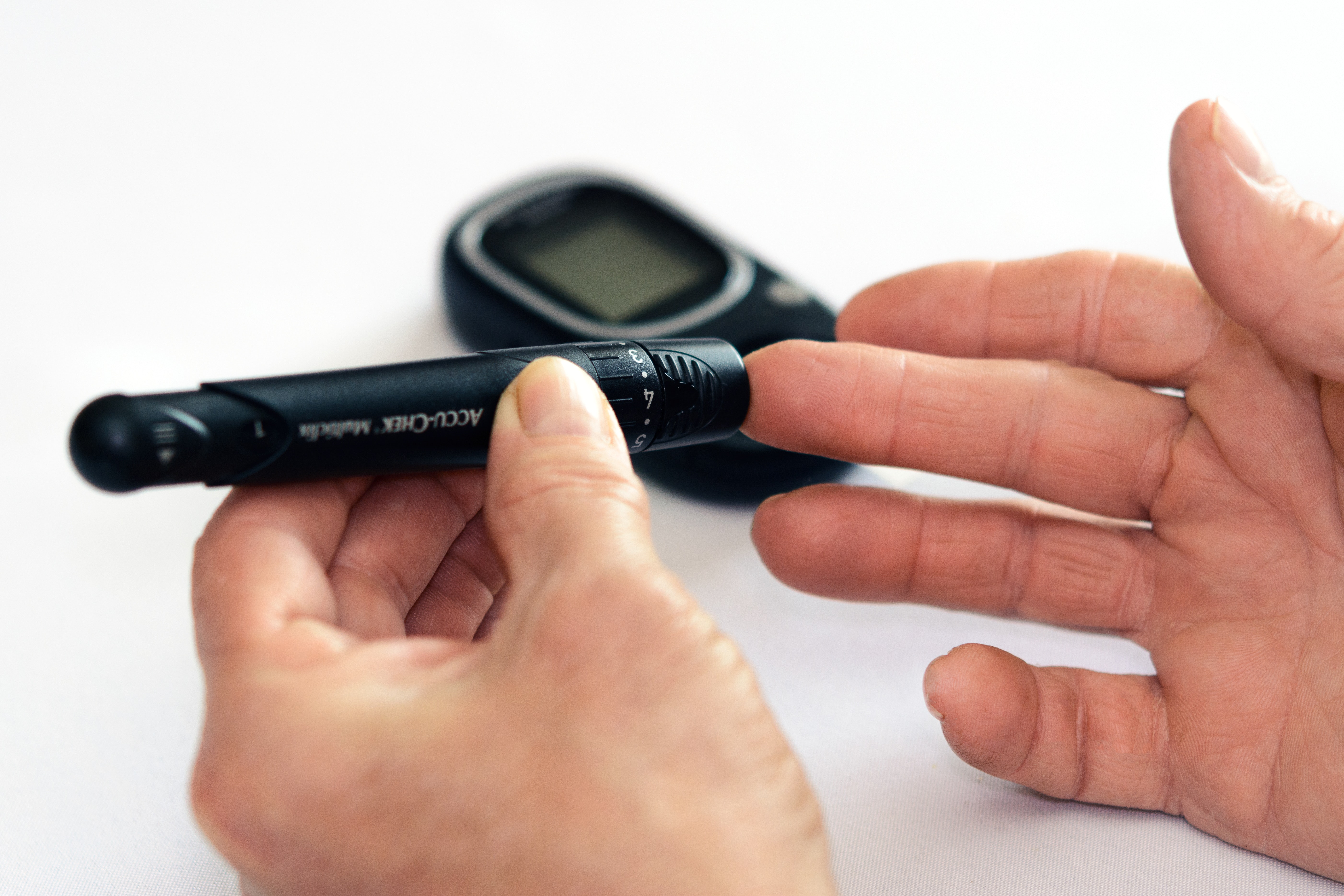 Virtual Learning on Diabetes and Heart Failure Management

Please join us Thursday, March 12, 2020
Right Care Los Angeles University of Best Practices
Registration Required
3.5 CME Credits Available Free of Charge
When: 
Thursday, March 12, 2020
Time: 
11:00 am-2:30 pm
(10:30-11:00am Technical Assistance Available)
Where:
Virtual Learning on Diabetes and Heart Failure Management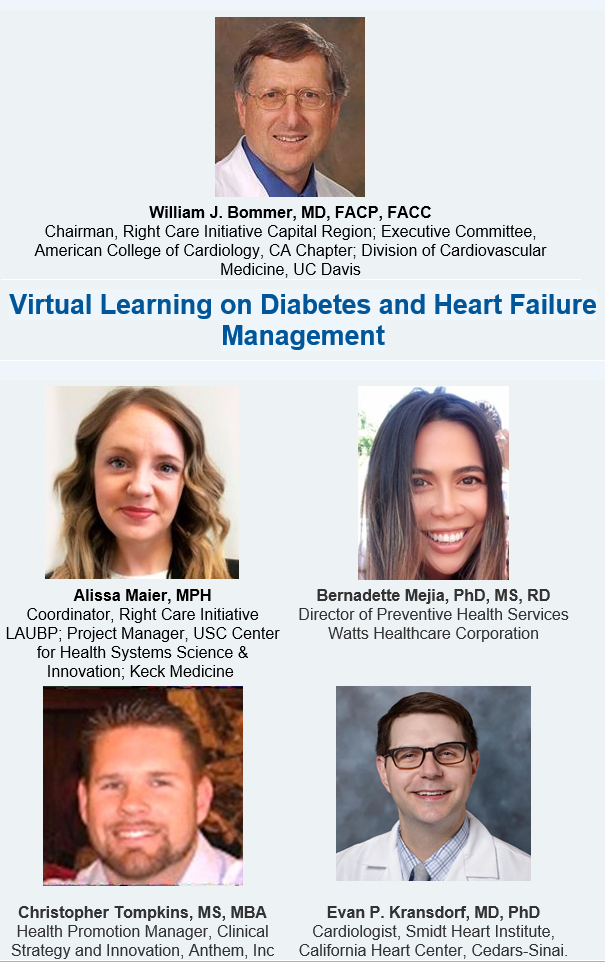 Dear California Medical Directors, Nursing Leaders, Pharmacy Leaders and Clinical Quality Improvement Leaders:
Please join us via zoom for a deep dive of learning from experts and practitioners in the field of diabetes, as well as heart failure management. Ms. Maier will provide contextual information for the Los Angeles Region, including a description of local diabetes care resources. Subsequently, Dr. Mejia will discuss Watts Healthcare's implementation of the Center for Disease Control's National Diabetes Prevention Program (NDPP) and ADA's Diabetes Self-Management Education and Support programs (DSME). Mr. Tompkins will provide a Payer's perspective on how they can help support Diabetes Care Management. Additionally, we will learn about heart failure treatment innovations and implementation strategies to improve outcomes from Cedars Sinai's Dr. Kransdorf.
Join us virtually by phone and/or computer to learn what local leaders are putting into practice to reduce morbidity and mortality from these two widespread chronic diseases. We hope that you can join us for this invigorating learning session.
THIS MEETING IS NOW VIRTUAL ONLY – NO IN PERSON MEETING
(Precautionary Against Coronavirus)
Due to recommendations for social distancing to slow the potential spread of the coronavirus, we will plan to meet by webinar instead of in person for our Los Angeles University of Best Practices on March 12.
For those who do not normally use zoom, please sign on at 10:30am for technical assistance. Please download and test the zoom program on your computer prior to the webinar. Instructions for downloading can be found by clicking here.